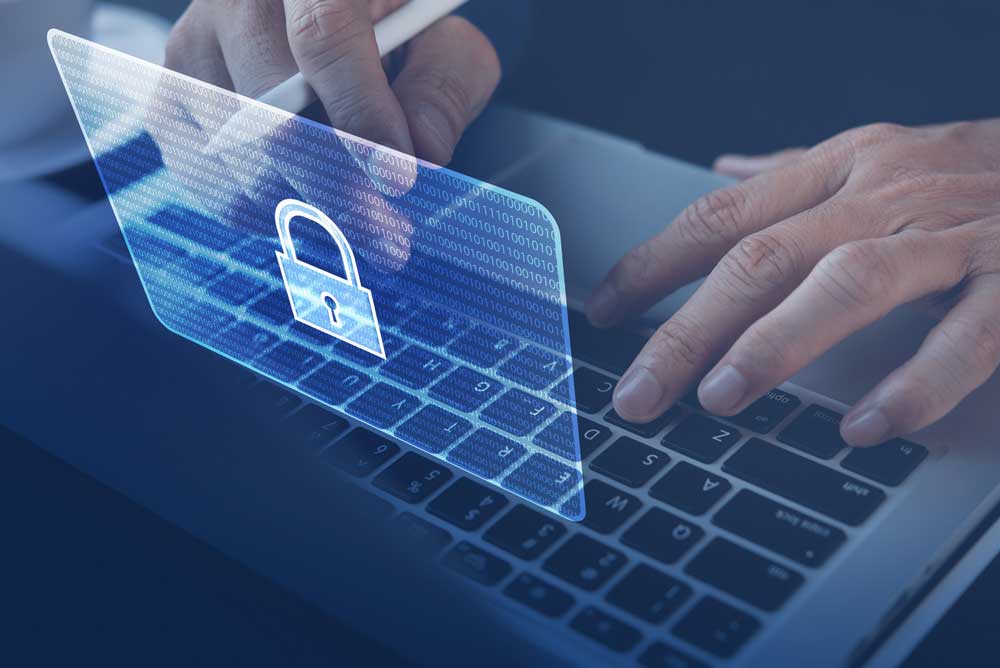 Ransomware Attacks and Data Breaches: How to Protect Your Dental Practice
One of the scariest threats to any business is a data breach. Hackers will actively seek to exploit vulnerabilities in your computer networks and then encrypt your files, steal your data and leverage you for payment using ransomware. Cyber attacks often form vicious cycles in which hackers take what they want and then share companies' data with other groups that initiate follow-up attacks using different strategies.
Data breaches present an extreme danger to your dental practice. Your office can be unexpectedly shut down and held for ransom, negatively affecting production and the bottom line. Additionally, hackers are able to steal or sell the passwords for your practice's computer network and use the personal information of your staff and patients for their own malicious purposes.
At Sunset Technologies, we understand that the threat of data breaches and ransomware can be terrifying. Because we've been in the dental IT business for a long time, we have a healthy respect for the abilities of hackers, threat actors and cybercriminals. Accordingly, we take very extensive and proprietary measures to protect both our own borders and our customers' borders.
To protect your dental practice from data breaches and ransomware attacks, it's imperative that you work with a trusted cybersecurity provider. There are also simple security measures you can take to make your practice less vulnerable to a ransomware attack. Here is some practical advice from Sunset Technologies on how to protect your dental practice against a ransomware attack or a data breach.

Keeping Your Dental Practice Safe from Ransomware
Keep Sensitive Info Out of Emails – Threat actors frequently obtain sensitive information including passwords, credit card numbers and Social Security numbers from emails. To mitigate the damage to your dental practice in the event of a data breach, avoid including any such sensitive information in emails that your staff sends, both internally and externally.
Never Save Passwords – For the sake of convenience, people will often save the passwords for various websites on company computers, believing they are secure. Don't make this mistake. If a data breach occurs, hackers can easily use your saved passwords to access and exploit any sensitive information that your dental practice keeps online.
Secure Your Workstations – It may be tempting to leave the work computers at your dental office powered up and unlocked all day, even when not in use. However, this creates an easy opportunity for hackers to use exploits or vulnerabilities to infiltrate your computer network and infect it with ransomware. You'd be wise to lock computers immediately when not in use and restart them when you're done for the day.
Don't Click Unknown Email Links – Threat actors often make use of "phishing" schemes where an email will be sent with a seemingly legitimate link to a website. Never click on a link in an email unless you know exactly who sent it. These links can be used by hackers to steal sensitive information or to deploy ransomware into your computer system.
Work as a Team – Protecting your dental practice from ransomware and data breaches is a team effort. No one person can keep your practice safe and all it takes is one person failing to follow security procedures for hackers to get into your system. Cooperating as a team to ensure your dental practice isn't an easy target for threat actors is your best first line of defense.
Hire Sunset – Sunset Technologies is a national leader in the dental cybersecurity industry. We strive to make sure our clients feel "Rest Assured" as they go about their daily operations. Our specialists offer everything from network perimeter protection down to individual device security in order to provide the best possible cybersecurity for dental practices. While it's impossible for any company to guarantee that a data breach won't occur, live Sunset staff members are monitoring for cybersecurity threats 24/7/365. In the event that a data breach occurs, we can deploy an immediate, systematic defense strategy to minimize any resulting damages.
The Top Dental Cybersecurity in the Industry
A ransomware attack or data breach could deal a crippling blow to the integrity of a dental office but Sunset's industry-leading cybersecurity services will allow our customers to Rest Assured. To learn more about our superior cybersecurity services for your dental practice, contact Sunset Technologies today at 855-861-8833 or [email protected].