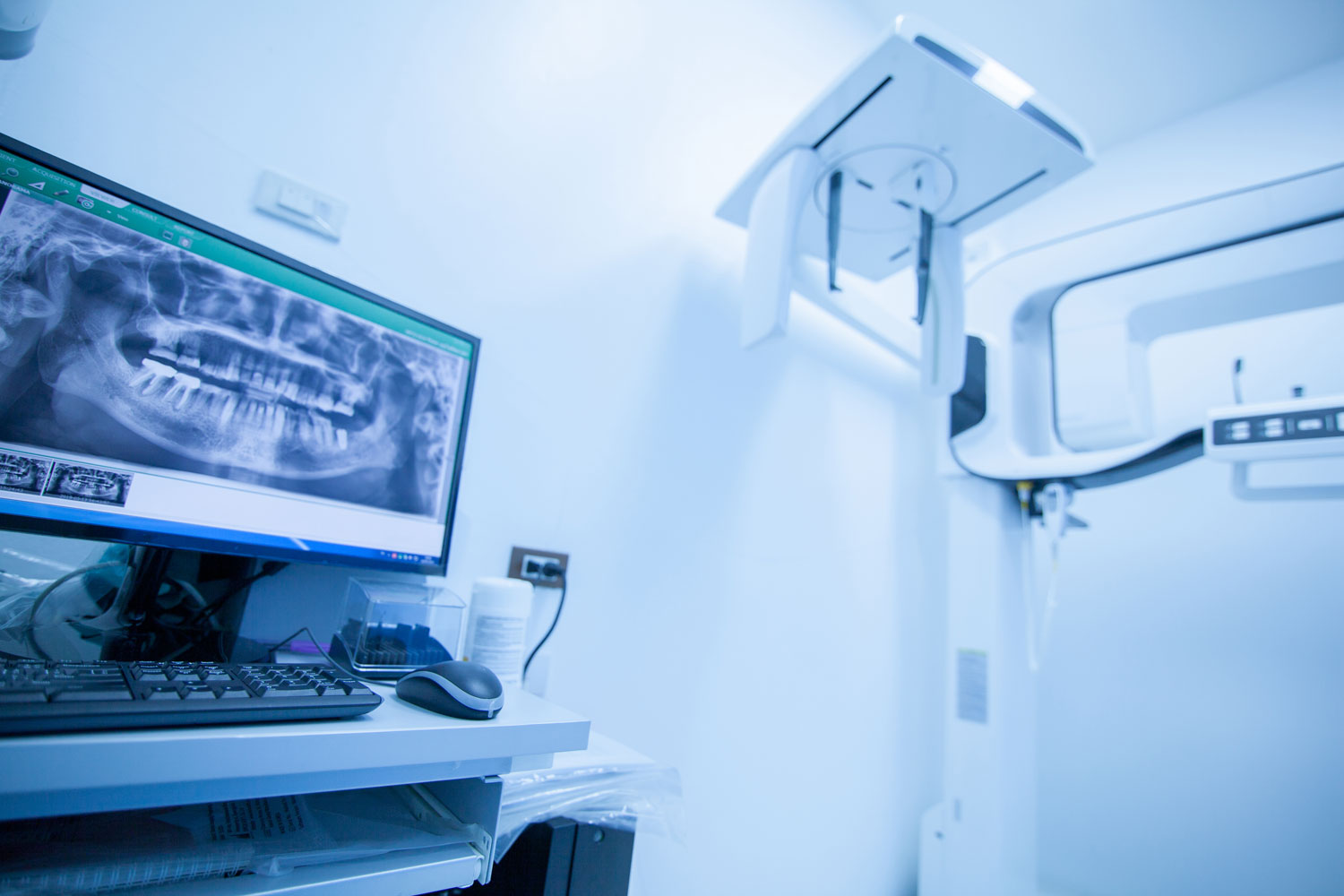 Dental Office Cybersecurity Checklist: 10 Things to Ask Your Service Provider
Protecting your dental office from ransomware attacks and data breaches requires the assistance of a highly skilled cybersecurity service provider. Unfortunately, not all cybersecurity services are created equal. Some companies always go above and beyond to make sure their clients are safe and secure from cyberthreats but other companies do the bare minimum. How can you tell the difference? Ask the right questions!
Sunset Technologies has nearly two decades of industry-leading experience evolving and growing to become a cybersecurity provider for dental practices nationwide. In our time, we've learned how to read between the lines to determine whether or not a dental cybersecurity company is one that can be trusted to provide top-level services. To help you make that determination for yourself, we've compiled a list of important questions that you should ask a cybersecurity service provider before working with them, and how Sunset answers each question.
The Most Important Questions to Ask a Dental Cybersecurity Company
1. What methods do you use to protect data?
a. Sunset Technologies protects our clients' data using our Five Pillars of Protection. First, we identify all possible access points through which a threat actor can infiltrate your system. Second, we protect your dental practice from cyberthreats by installing anti-virus software and firewalls on all office computers, and by educating your staff on safety practices. Third, we detect all possible cybersecurity risks by monitoring your network and bolstering your firewalls with our Intrusion Prevention System (IPS). Fourth, we respond to cybersecurity breaches by scanning all devices in your office for malware, changing passwords, saving logs for forensic analysis and checking to ensure all systems are operating properly. Finally, when necessary, we recover your data with a full-system backup, which allows for disaster recovery even in extreme data breaches.
2. What is your path to recovery in the event of a data breach?
a. Sunset's data backups are always customized for the risk tolerance of your dental practice. We provide on-site and cloud data backups, which are encrypted in compliance with HIPAA standards. As soon as we detect a data breach, we implement our disaster recovery plan to mitigate the damages of the cyberattack. This pre-planned approach allows us to recover your dental office to normal operations in a timely fashion.
3. How often do you deploy patches?
a. At Sunset, we patch all of your computers and applications on a weekly basis. If situationally necessary, we can also deploy off-cycle patches. Before deploying updates, we always test them to ensure they will not have a negative impact on your system and we resolve any technological issues that we discover.
4. Do you actively monitor systems 24/7/365?
a. Sunset Technologies has a Network Operations Center (NOC) that is operated by live staff 24 hours a day, 7 days a week, 365 days a year. Our NOC team is constantly monitoring your dental practice's systems for any cybersecurity threats. If we discover suspicious activity, we can form an immediate response at any hour of day or night, anywhere in the country.
5. Do you offer on-site support as part of your contractual fee?
a. Sunset's support options are tailored to fit the needs of your dental practice. If you want on-site support services, we can include them as part of your contract. If you choose not to have on-site support, you can still purchase on-site coverage for your dental office outside of your contract with us.
6. Do you dedicate staff to individual accounts?
a. At Sunset Technologies, we understand the importance of building a relationship with our clients so that we can offer them the best possible support. That's why we assign dedicated service teams to every dental practice we work with. These service teams will gain an intimate understanding of both your staff and your systems, allowing them to respond to any cyberthreats with efficiency and precision.
7. Do you provide cybersecurity awareness education to my staff?
a. Keeping your dental office secure from ransomware and data breaches is a team effort, and that's why Sunset Technologies strives to educate your staff about important safety practices. Every year, we conduct a HIPAA assessment to determine the level of risk for your practice before providing your staff with the appropriate cybersecurity training. We continue to educate your staff throughout the year with a monthly newsletter, and with short videos and quizzes on a weekly basis.
8. Where are you located and what is your response time?
a. Sunset Technologies operates across the United States and we are able to provide on-site support services in a two-hour radius of all major metropolitan areas. In certain regions, we are also able to operate in more rural areas.
9. How long have you been in business?
a. Sunset Technologies has offered cybersecurity to dental practices for almost twenty years. Owner-partner and CFO Brad Kerr founded the company as "Kerr Technology Solutions" in 2005 before merging with Sunset Technologies in 2008. In 2012, Brad was joined by owner-partner and CEO Patrick Jacobwith. Since then, Patrick and Brad have grown Sunset into one of the largest private dental IT and cybersecurity managed service providers in the country.
10. What makes you stand out from the competition?
a. At Sunset Technologies, we strive to allow our clients to Rest Assured by providing superior technology integration that allows them to focus on their patients. We take an innovative approach to our client relationships in order to provide exceptional service. Rather than comparing ourselves to our competitors, it's our goal for Sunset to be the company that our competitors want to compare themselves to.
Do You Need Cybersecurity for Your Dental Practice?
If you want a dental cybersecurity provider who checks all the boxes, you can't do better than Sunset – the Rest Assured company. Contact Sunset Technologies today at 855-861-8833 or [email protected] for more information about the cybersecurity services we can provide for your dental practice.